Employment Support Services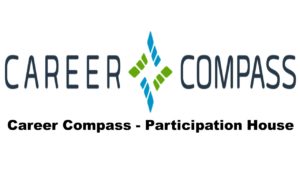 Employment Services – A Multi-Dimensional Approach
Securing employment creates a sense of purpose and belonging in one's community. It promotes opportunity for people to flourish in a new role and to focus on one's professional development. Gainful employment not only promotes inclusion. It is also a key ingredient to greater financial independence and quality of life.
The Participation House Project (Durham Region) has expanded their repertoire of supports and services to include a variety of Employment Supports that can meet you were you are at and help you to get where you want to be. To best support you we have organized our information and opportunities into our Upskills Learning Continuum that helps facilitate your journey on a focused approach to continuous learning and personal development. 
For more information contact Tracy McGarry: tmcgarry@nullphdurham.com
Employment Readiness – Pre-Employment Training
Employment Readiness is a 6 week, fee for service, pre-employment opportunity for adults with developmental disabilities. The course is designed to assist job seekers to identify their own strengths, interests and employment objectives.
The course includes of in-class participation, guest speakers along with workplace tours. There are opportunities to obtain First Aid and CPR certifications along with other certificate training programs:
WHIMIS
Professional Communication
Resume Building
Conflict Resolution
Interview skills
Personal Appearance and Grooming
Job Sampling
Public Transportation
The course is designed to support each participants individual development.
For more information contact Tracy McGarry at  tmcgarry@nullphdurham.com
Supported Employment- Steps to Sustainability
The Participation House is committed to supporting a participant to access the necessary services required to achieve competitive employment.  Using the Upskills Learning Continuum, we will create a detailed employment plan through the assessment of current skills, review of previous experience, the opportunity for additional practical experience through volunteer placement opportunities as a means of determining the participant's long-term desires regarding employment. 
Once employment the plan and the goals have been established, PH will facilitate the connection to approved Employment Support Providers. Through collaboration with the Employment Support Providers, we will provide ongoing employment support to ensure ongoing success and maintaining the job placement.  This can be provided based on a 1:1 support model.
For more information contact Tracy McGarry at  tmcgarry@nullphdurham.com
Champions for Employment – Steering Committee
The Champions for Employment Steering Committee is a volunteer based committee that  assists Career Compass-Participation House to develop community awareness of the programs, network and market opportunities for people with developmental disabilities. 
For more information contact Tracy McGarry, tmcgarry@nullphdurham.com